Beach Yoga Classes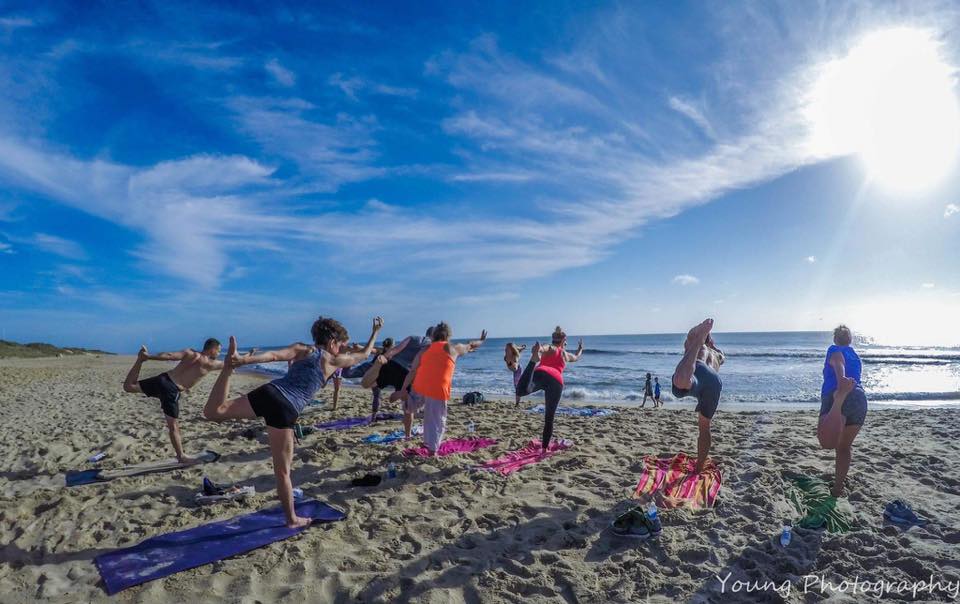 We will not be offering weekly beach yoga classes this year. We are still offering privately arranged yoga classes for individuals and groups. We have a talented and experienced staff of teachers, will come to you, and are serving all ability levels, type of class, special occasions, etc. Create your own experience!

To reserve your class, please send a $50 depostit to: Michelle-Dorer via Venmo or info@ashtangayogaobx.com via PayPal. We accept cash payments on site.
Schedule a private yoga class on the beach, on your deck, or in your beach cottage.

Tailor the class to suite the needs of you or your group. Choose the ability level, style of class, setting, and time.


We have a staff of experienced teachers who teach varying styles of yoga, pilates, and fitness classes.

If the class is on the beach we encourage using thick beach towels. We will provide mats for deck or indoor classes.

Classes can be booked by sending money to: Venmo or PayPal. See above or below for our handles.

When scheduling the class we will devise a plan for inclement weather.


Cancellation Policy: We have a 24 hour cancellation policy. Students must contact us directly via email or phone to cancel their private or group session. Without 24 hours notice for cancellations clients will be charged a $50.00 cancellation fee.
*Gift Certificates Available*
You can pay with a credit card through either Venmo (send to: Michelle-Dorer) or PayPal (send to: info@ashtangayogaobx.com). We accept cash at the beach.